Life as a Joey Scout
Joey Scouts is your first section in Scouts. It's for boys and girls aged 5, 6 and 7* and it's all about fun!
Life as a Joey Scout is full of discovery and excitement! As a Joey Scout you'll be part of a Mob which is full of energetic kids just like you. You'll have a trained Joey Scout Leader who will look after you and plan fantastic activities for you and your Mob. As a Joey Scout you'll learn how to share and care while having fun with your friends.
* Must have had their fifth birthday and be eligible to start Year 1 prior to commencing in this Section
MEETING TIMES:
JOEY SCOUTS: TUESDAY 4:45pm - 5:45pm
What Can I Do in Joey Scouts?
Play Exciting Games
Sing Songs
Make and Fly your own Kites
Play Musical Instruments
Have Sleepovers (1 night) & Mob Holidays (2 nights)
Tell Cool Stories
Make Inventions like Real Scientists
Explore the Outdoors
Visit Local Stores on Excursions
Make Craft
Plant Your Own Garden
Cook Yummy Treats
Make Lots of Friends

Be Prepared for New Adventure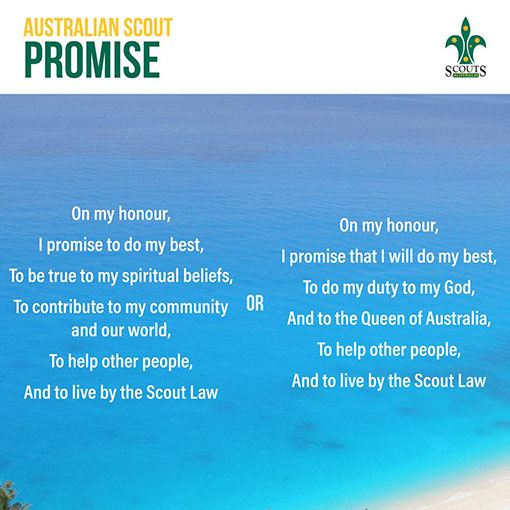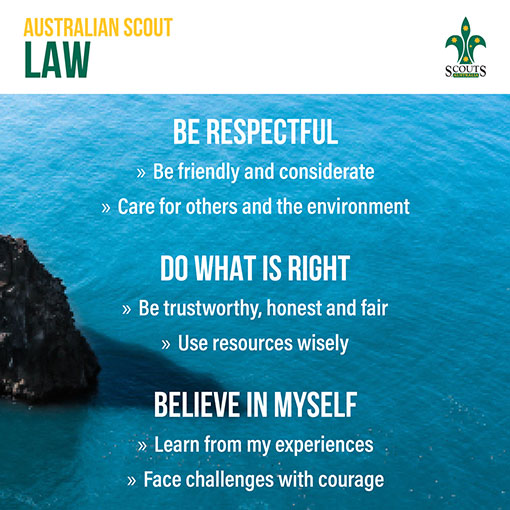 Joey Scout Meetings
Joey Scout Mobs usually meet once a week at their local Scout or community hall. The trained Joey Scout Leader and their assistants are in charge of ensuring that their Joey's are participating in activities that not only entertain them, but also develop their skills. The meetings are a great chance for everyone to see each other and participate in fun activities that improve the child's physical and mental abilities. At the end of every meeting Joey Leaders ensure that their Joey Scouts go home having learnt something exciting and new.
Uniforms
The shirt, belt, scarf and woggle form the uniform (a sunsafe hat is required for daytime) These items can be purchased from The Scout Shop –
https://scoutshop.com.au
Around four to six weeks your child will be invested and this is when they will require their uniform
Please note that beige or stone coloured pants are worn on official Scouting events like ANZAC Day Marches etc.
For all your uniform requirements please visit our scouts shop.
Uniforms and Badge Placement
Joey Scout Uniform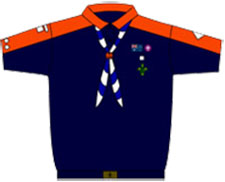 The Joey Scout Uniform consists of the dark blue shirt with the section colour, which is Tan, across the sleeve, yoke and collar.
Badge Placement